State Park Updates
We've gathered all the latest news and updates about Oklahoma state parks right here as a handy reference for you. From extreme water levels to updates on new facilities in our parks, here's all the latest buzz.
State Park Fireworks Policy
Please be aware that personal fireworks are prohibited in all Oklahoma State Parks and Facilities. Check out this link for a list of fireworks displays & July 4th celebrations - July 4th Activities
State Park Passport Address Change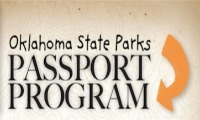 If your family is participating in Oklahoma's State Park Passport program, there has been a change of address. The initial printing of this booklet lists State Parks' previous address on the Record of Visits pages.

To obtain your child's tokens, send their Record of Visits page(s) to:
Oklahoma State Parks
Passport Program
900 N Stiles Avenue
Oklahoma City, OK 73104
Campsite Rate Increase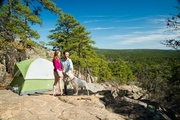 The Oklahoma Tourism and Recreation Department - Division of State Parks, is announcing an increase to the cost of the basic rate of a campsite beginning August 15, 2016. Previously the base cost of an tent campsite was $12 per night per site. The basic rate will increase to $14 per site per night. Utility rates will remain unchanged.

"The fee increase is necessary due to the current cost of operating and maintaining the campgrounds in the state parks," explained Director Kris Marek. "Our goal is to continue to offer Oklahoma State Parks to our visitors as a great resource for recreation in a natural setting."